Hybrid Mail helps you to reduce costs and regain control over your printed communication
Hybrid Mail is correspondence that can be delivered using a clever combination of electronic and physical delivery – documents are sent electronically from a user's computer to a secure central location, and then printed and mailed in large batches.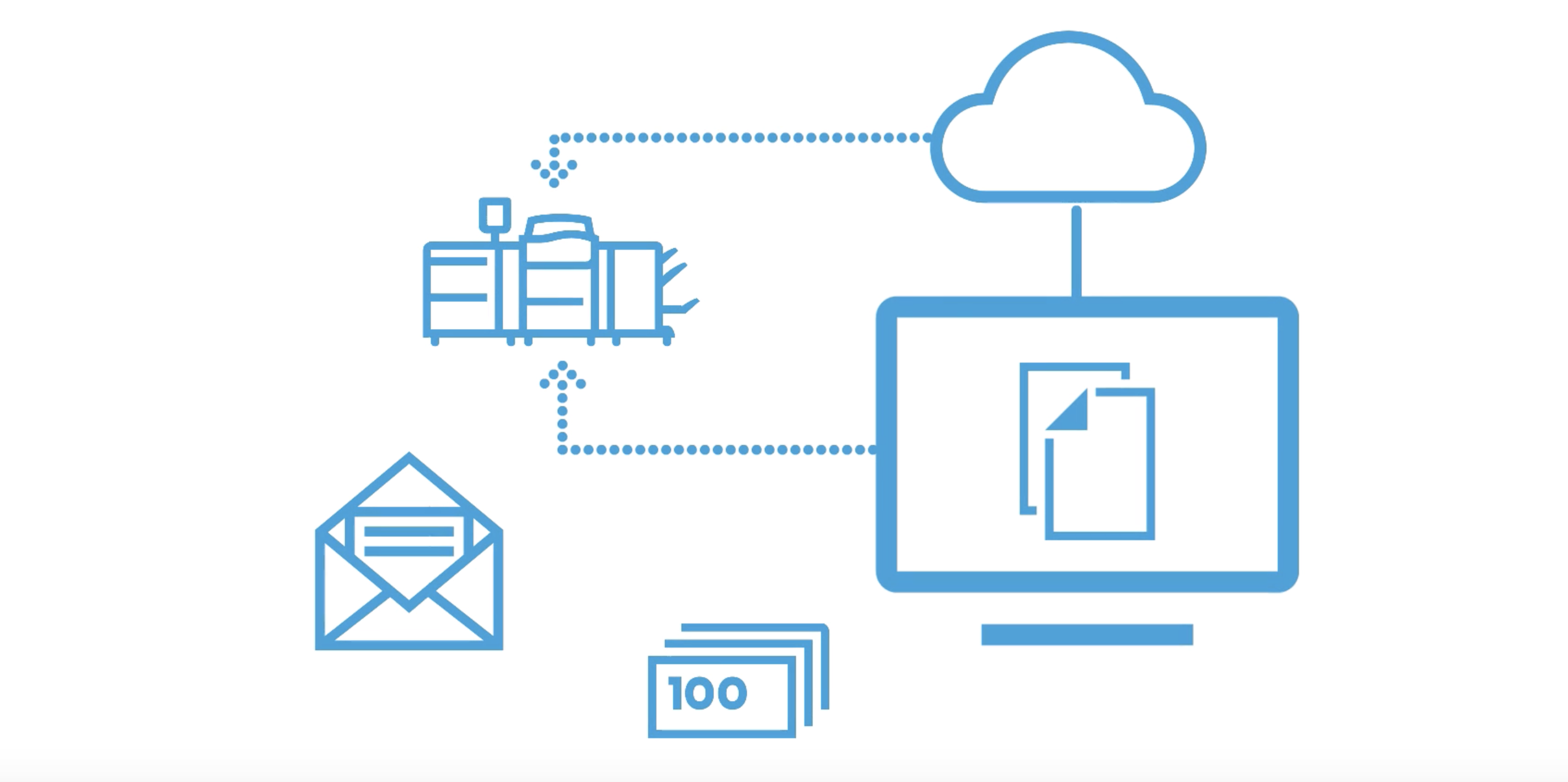 Our Hybrid Mail solution enables your business to dramatically reduce the costs of printing and mailing, improve employee productivity, and lower its carbon footprint. We help you to overcome the challenges of printed communications.
Benefits
Delivers savings of up to 60% * on printing & posting your office mail
Frees up staff time taken up by fulfilling your own mail
Lowers your business' carbon foot print
Faster Communications – Your business will be able to ensure documents reach the recipient in the quickest time possible.
Immediate 24/7 Access to send mail.
Improved Document Quality – Your business will be able to control the organisations letterheads, stationary and attachments and achieve high quality.
Increased Productivity – Your business will benefit from longer production windows. Potentially improving sales and customer response times.
Reduced Production & Maintenance Costs – No need for your business to maintain expensive and/or out-dated machinery.
*Savings could be more or less depending on the complexity of mailing required.
Azure Communications offers your business the ability to create, proof and then centrally print and post your mail quicker and more cost effectively than traditional mail creation and postal methods, whilst at the same time reducing the impact on the environment and increasing efficiency and visibility of your print and mail processes.
Contact us now to learn how we can help your business!