Technology improves personalisation and eases planning, execution, and tracking in Direct Mail campaigns.
How can technology help?
Cloud-based software to manage the workflow – Cloud solutions and automation allow you to have access to data and reports from anywhere and at any time. They also permit you to track the progress of your mail campaigns in real time as it is delivered to your customers' doors.
Large CSV files and spreadsheet data can be easily transferred to secure cloud systems, ensuring only authorised people have access to sensitive information
Easier customization – Businesses can send personalised mail according to customers' age and preferences, for example. Messages can also be divided by acquisition and retention, guaranteeing an increase in the response rate. According to the Direct Marketing Association (DMA), personalising your direct mail can improve your Return on Investment (ROI) by between 300%and 1000%.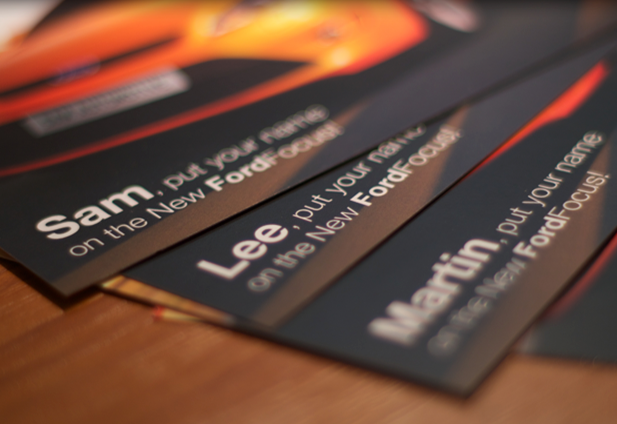 Trigger-based mailing system – This allows you to print and send mail to customers based on certain events and situations, like purchases, birthdays and special events. You can also automatically send a message to customers who haven't made business with you in some time.
What are some innovations brought by technology?
Audio – Add sound to your mail. When your audience opens their letters, you can have a message or music play.
Video – It is easy to insert a video screen in the printed material and play a specific video or live stream an event. You can also add a QR code, which will send your audience to a video once scanned.
Augmented reality (AR) – AR is flexible and interactive, enhancing the customer experience. It gives an immersive experience to users.
QR code – QR codes are easy to add to your print materials, and can direct those who scan them to a wide variety of actions, including your website or a video.
Contact us!
Send modern printed materials to your audience with the help of Azure Communications. Our team of specialists can help you to prepare your campaigns from data and design to copy and management. Call us at (0)1 531 2695 or email sales@azurecomm.ie